Lindsey Carr - Weaponized Insecurity
We offer payment plans on all original work.
Lindsey Carr is an artist based in Scotland with a remarkable ability to revisit movements of past art periods and re-interpret them in her own unique and incomparable manner. Her work has evolved over the last decade from a surrealist blend of traditional naturalist painting and self-referential orientalism. Over the past couple of years she has lent her talent for re-invention to 17th Century Dutch tulip paintings, through a process of distortion by degrees, resulting in technically astounding and visually captivating botanical portraiture.
---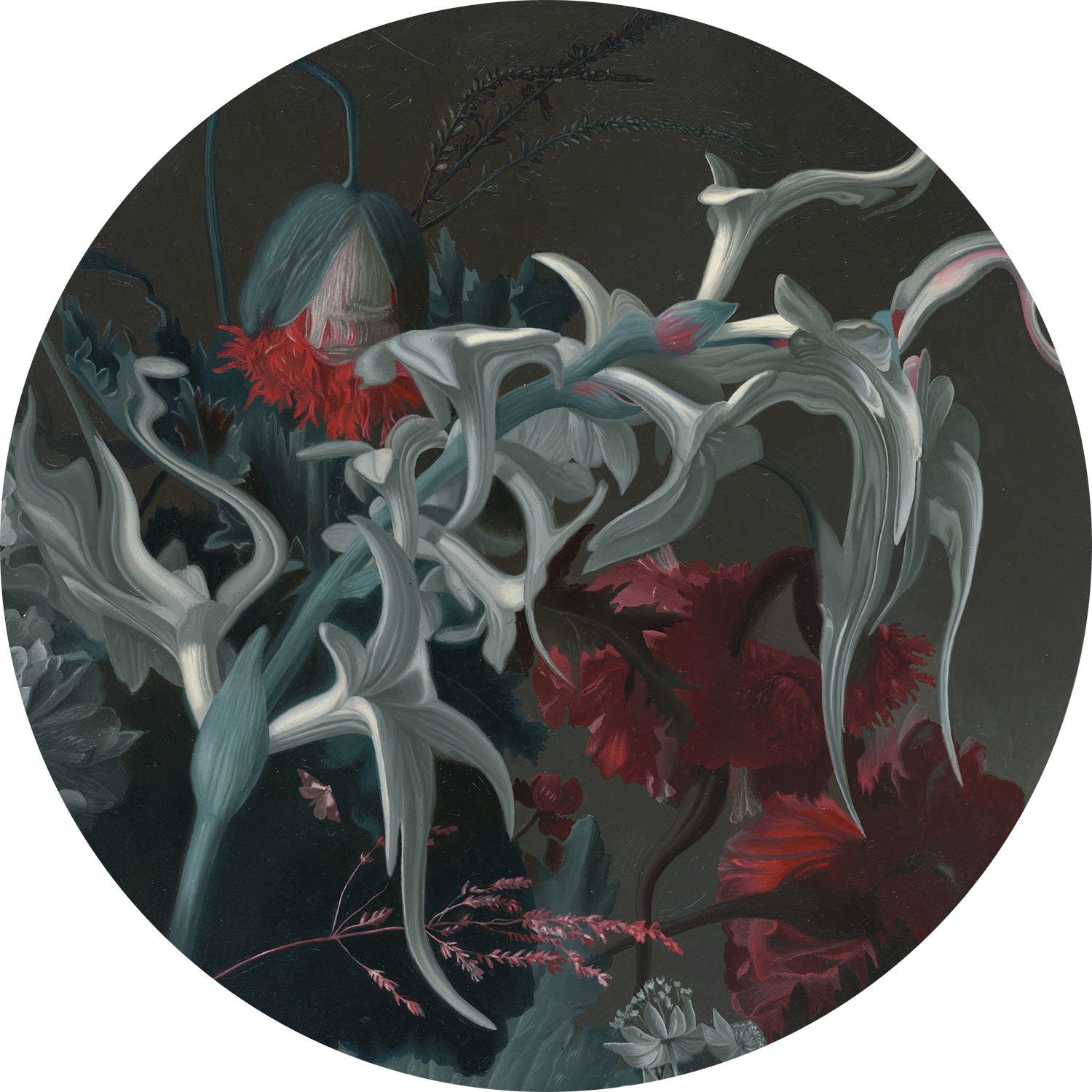 Oil on Panel, 20" diameter
---
Oil on Panel, 12" diameter
---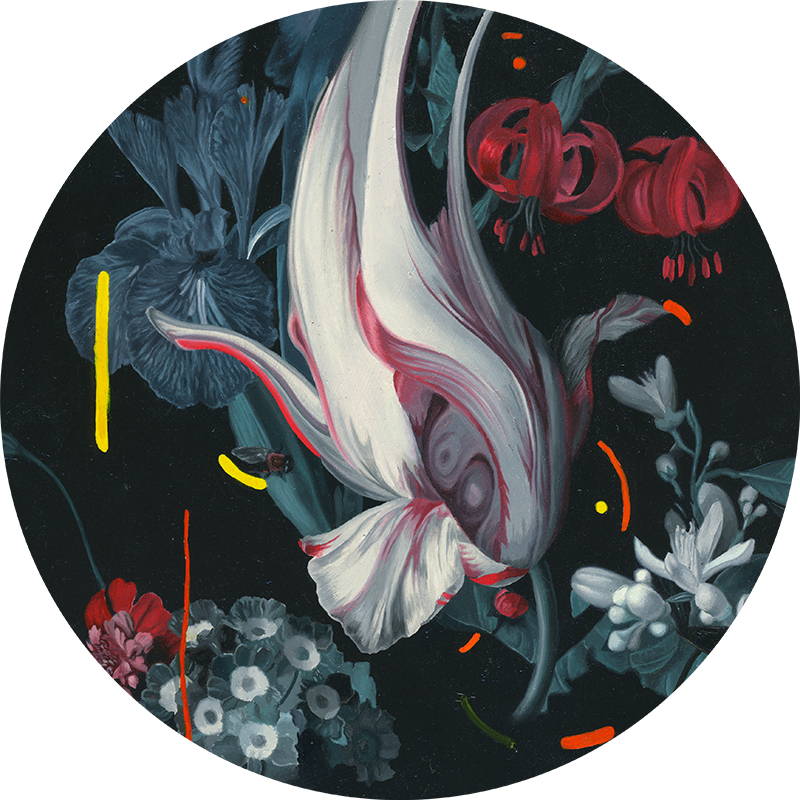 Oil on Panel, 12" diameter
---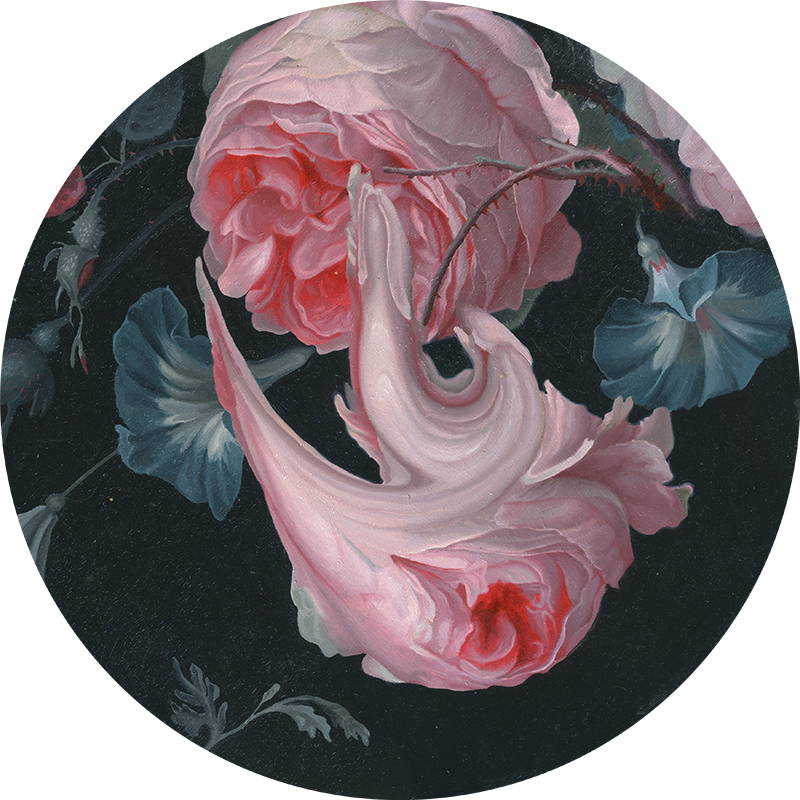 Oil on Panel, 12" diameter