Alexandra Lukaschewitz
More Photos available upon request, please inquire about payment plan options.
The Munich based artist

Alexandra

Lukaschewitz creates sculptures and pictures from paper. Growing up in the Bavarian alps she developed a deep love for nature and all it's creatures. She also is deeply influenced by Science fiction, atomic age culture and natural sciences. Her anthropomorphic creatures quote pop culture as well as natural history. Blending these themes together to tell new stories as she treasures narrative. Her creations trigger empathy and a personal connection with the viewer. She has a fondness for the curious,the wonderful, the fragile. Her creations found homes with international collectors.
"My theme for Talon Gallery is Collectors & Collectables for which I created a variety of characters that reflecting on two of my all time passions: finding and collecting things. Beachcombing or mudlarking, botanical excursions on woodland strolls, the joy of browsing old bookstores and fleamarkets - always on the lookout for odd treasures and precious keepsakes."
---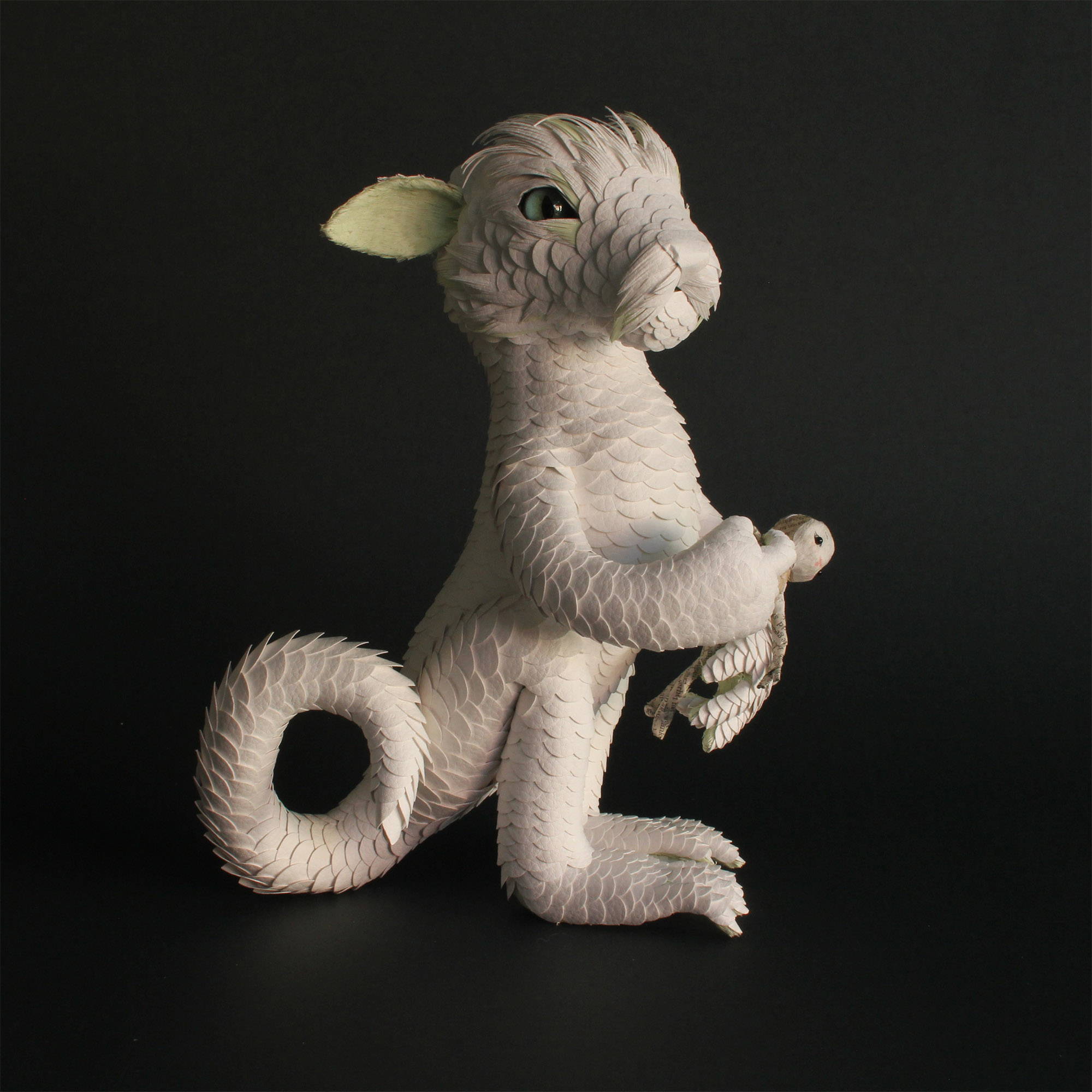 Holding on to Dolly
paper, wire & glass eyes,
11.8" x 5.9" x 8"
$2500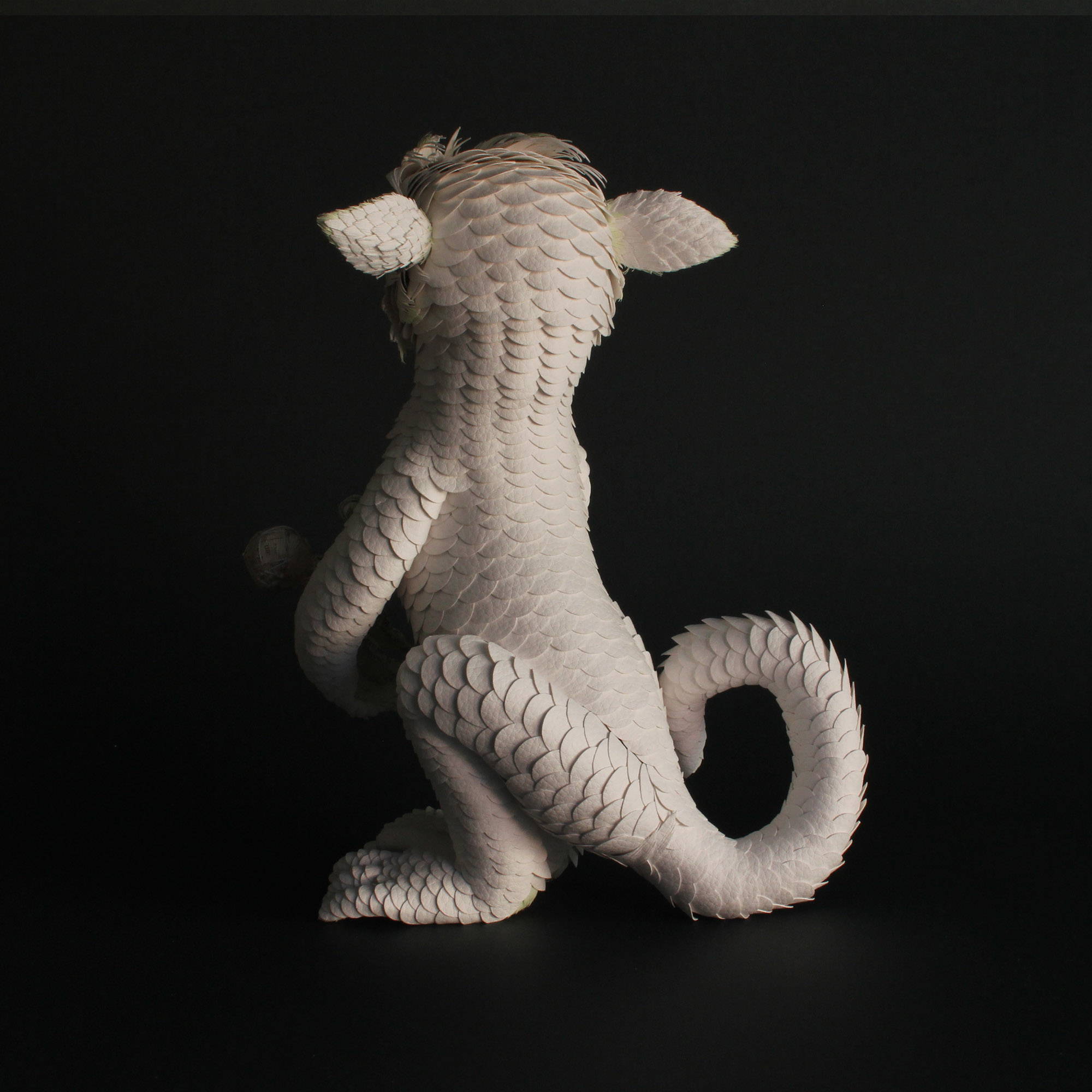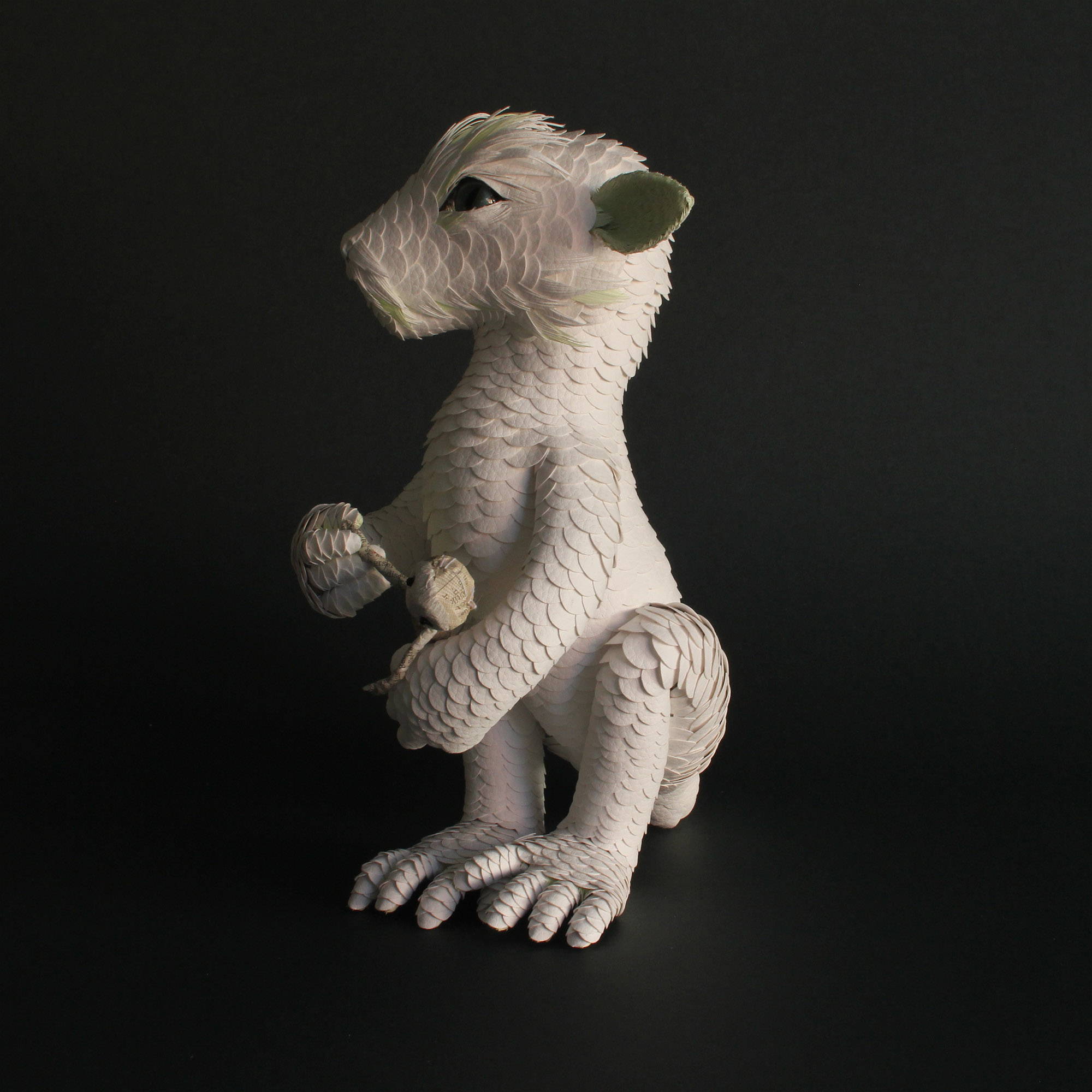 ---
Lichen Club Collectors
paper, wire & glass eyes,
11" x 3.9" x 3.5"
$1300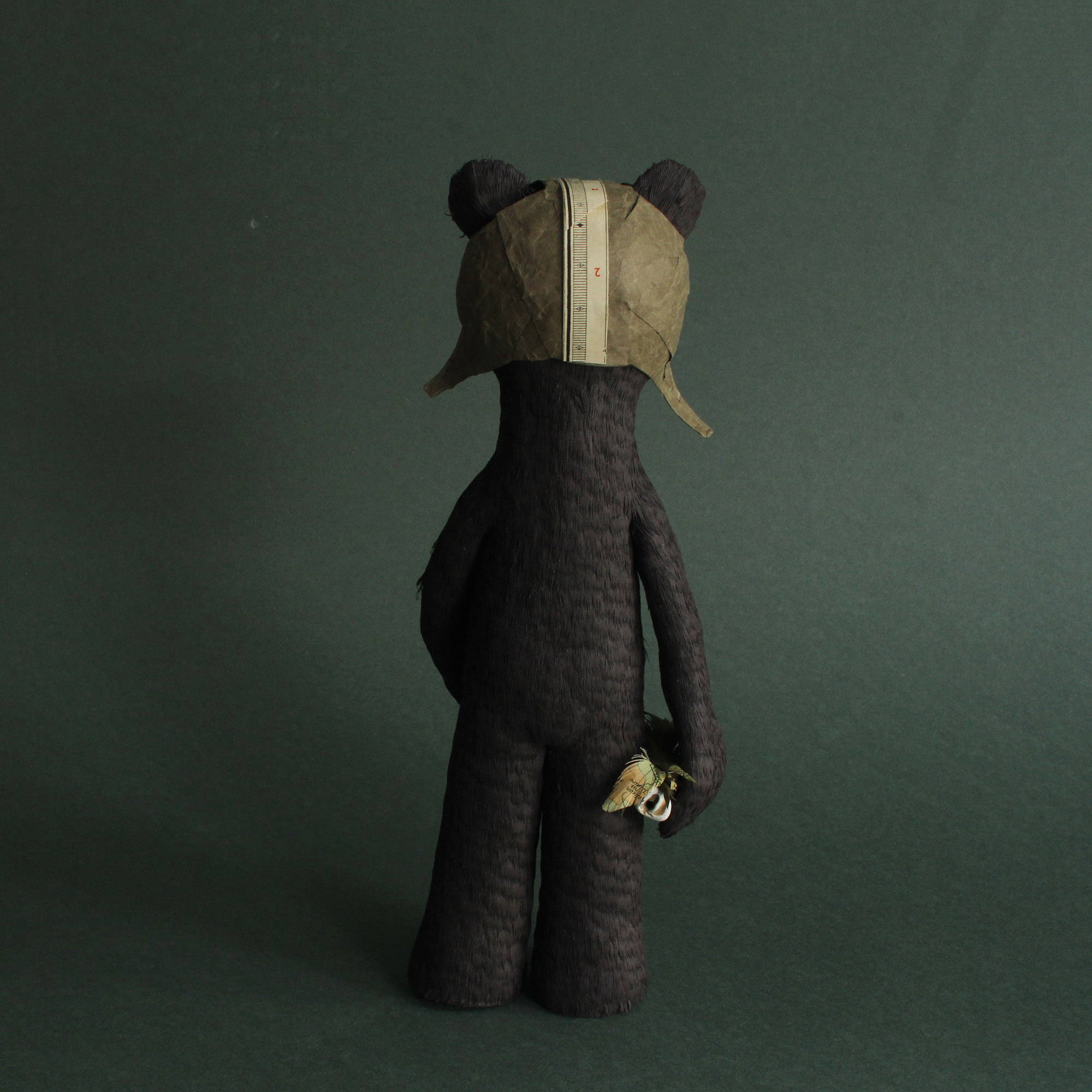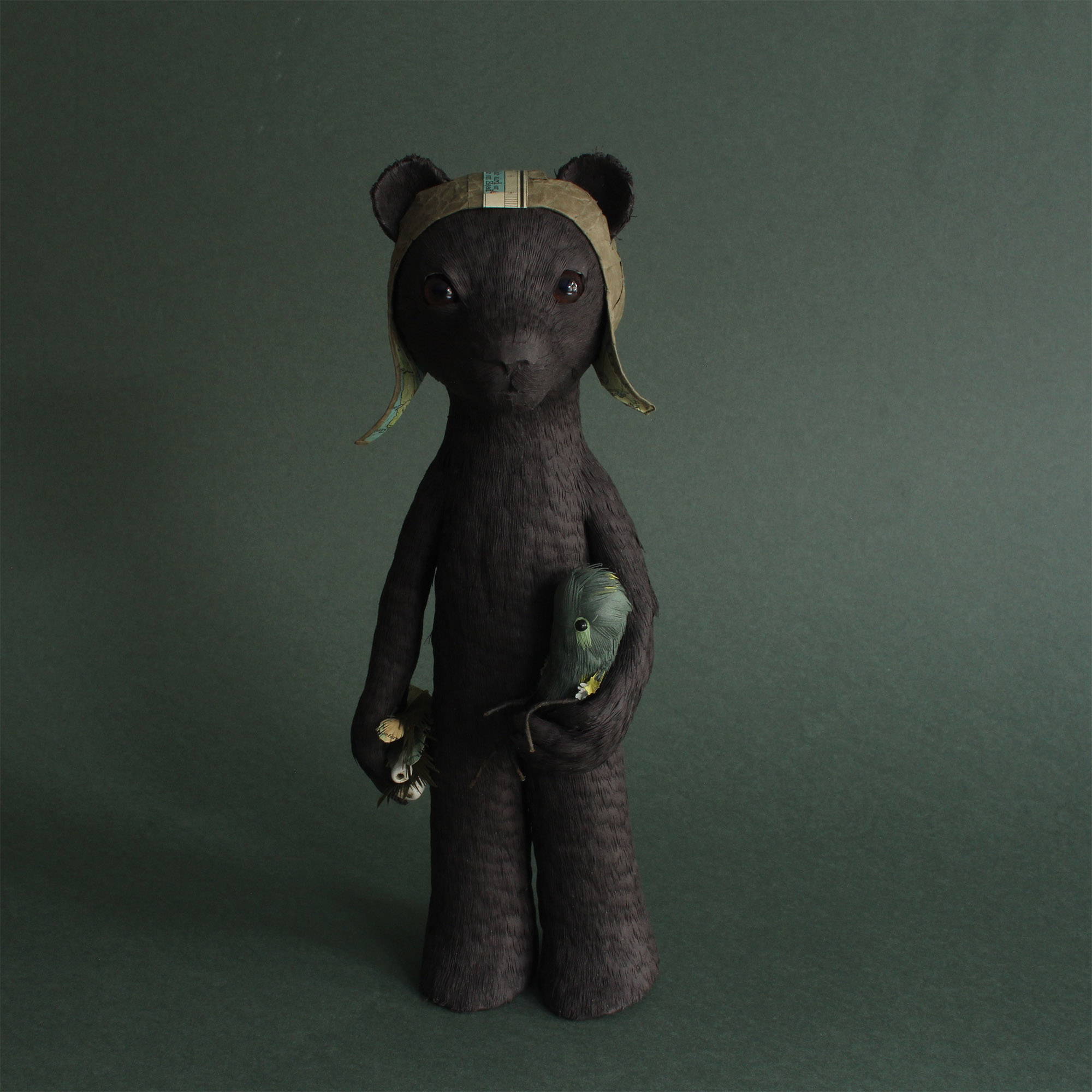 ---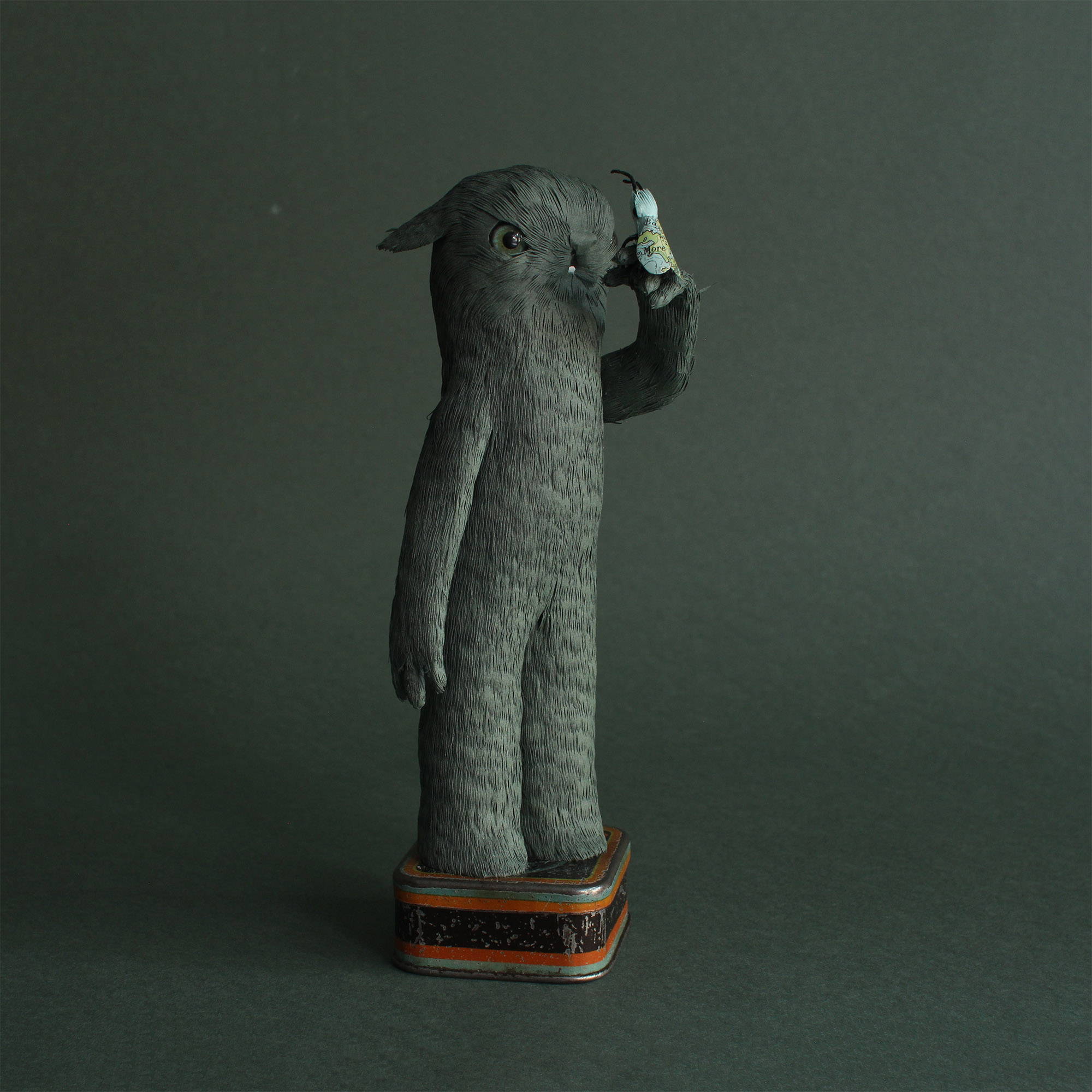 The Collector
paper, wire & glass eyes on vintage tin can
,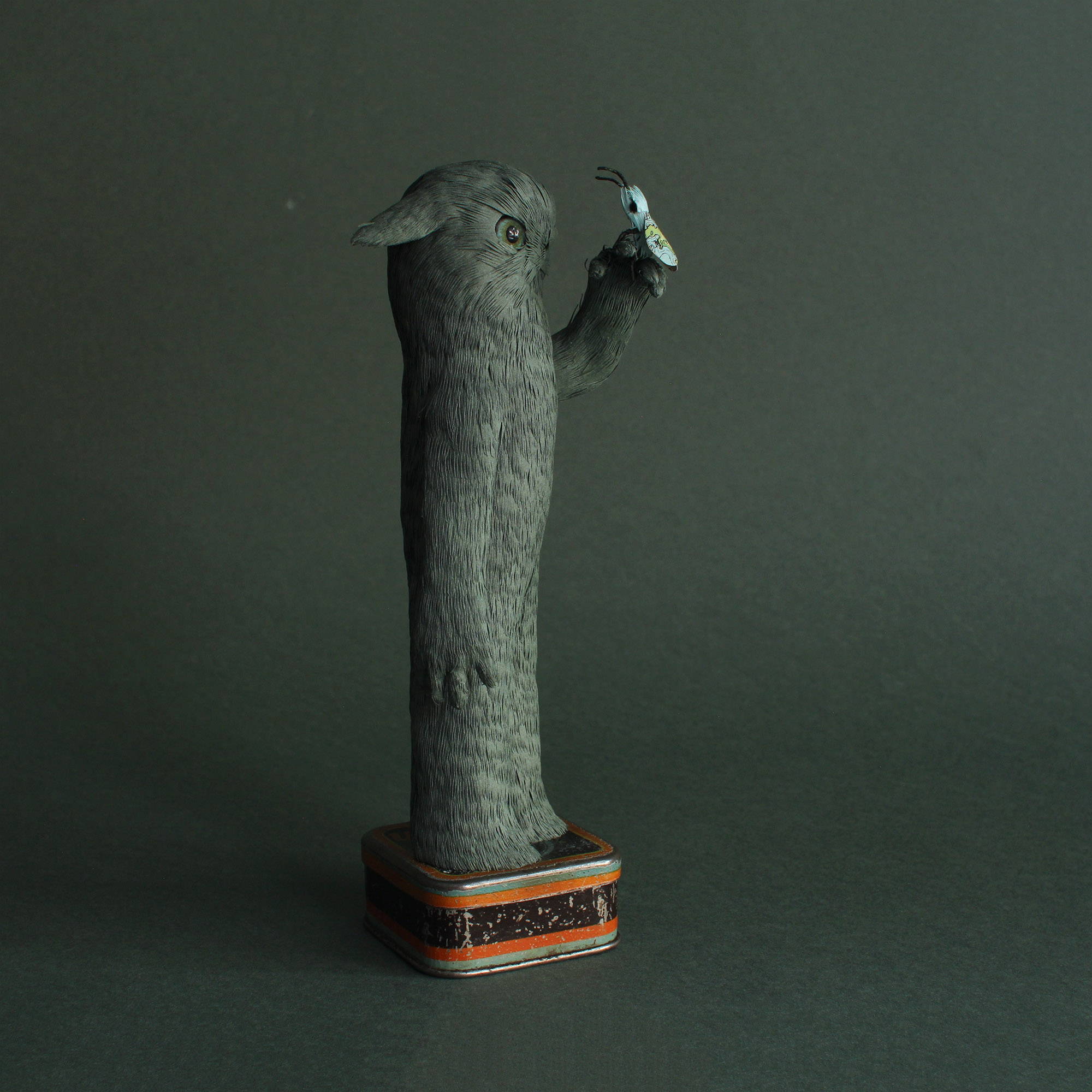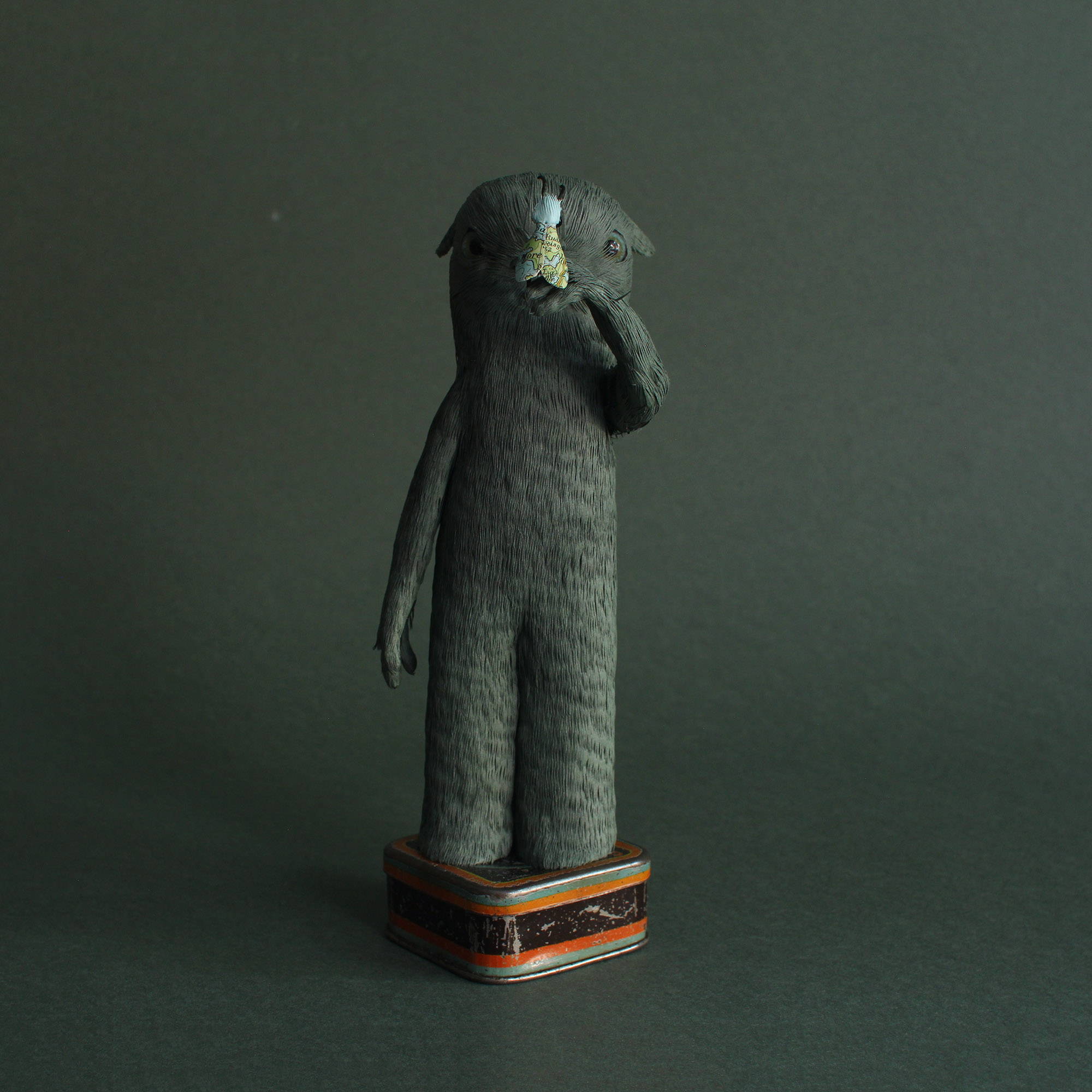 ---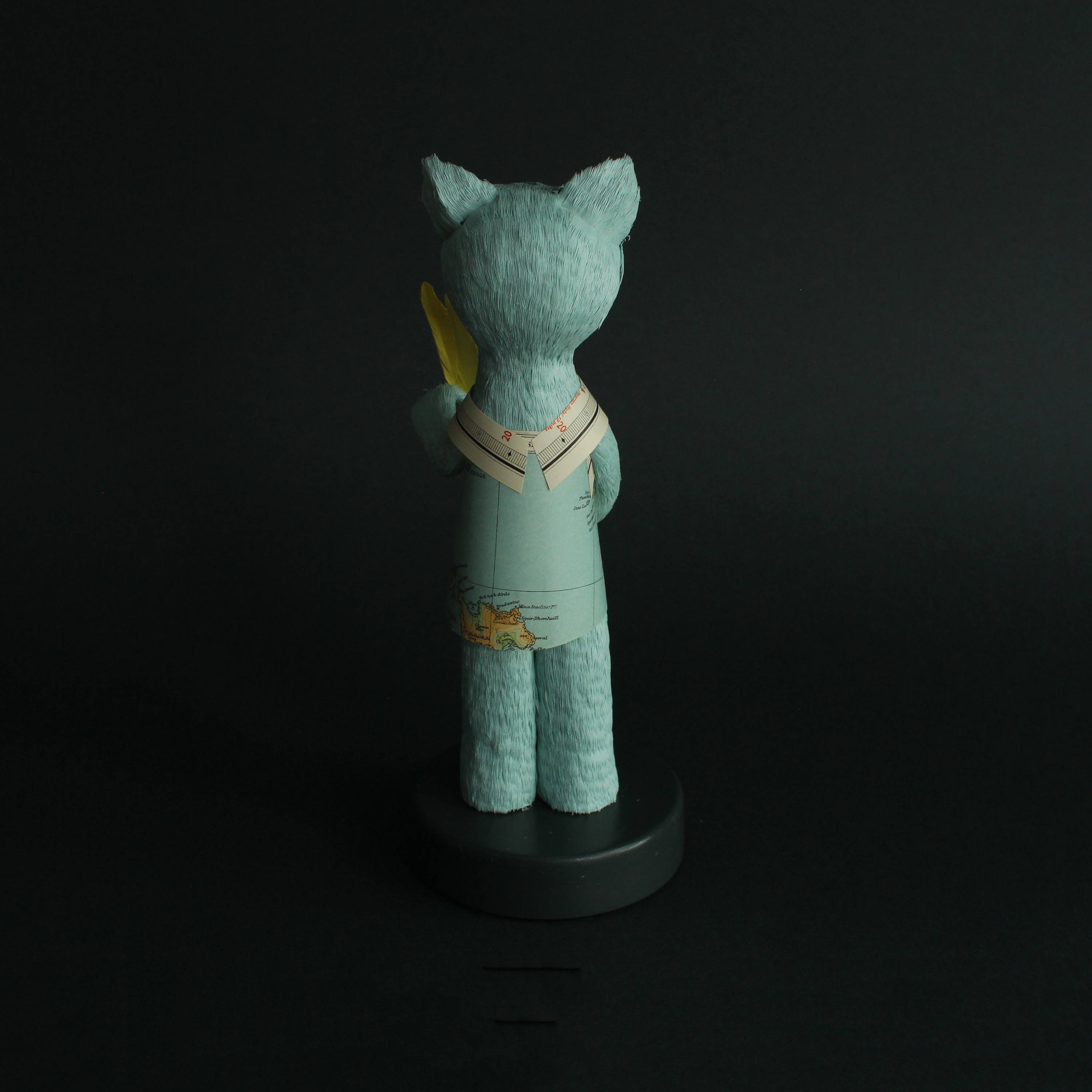 It's All About the Feathers
paper, wire & glass eyes
,
---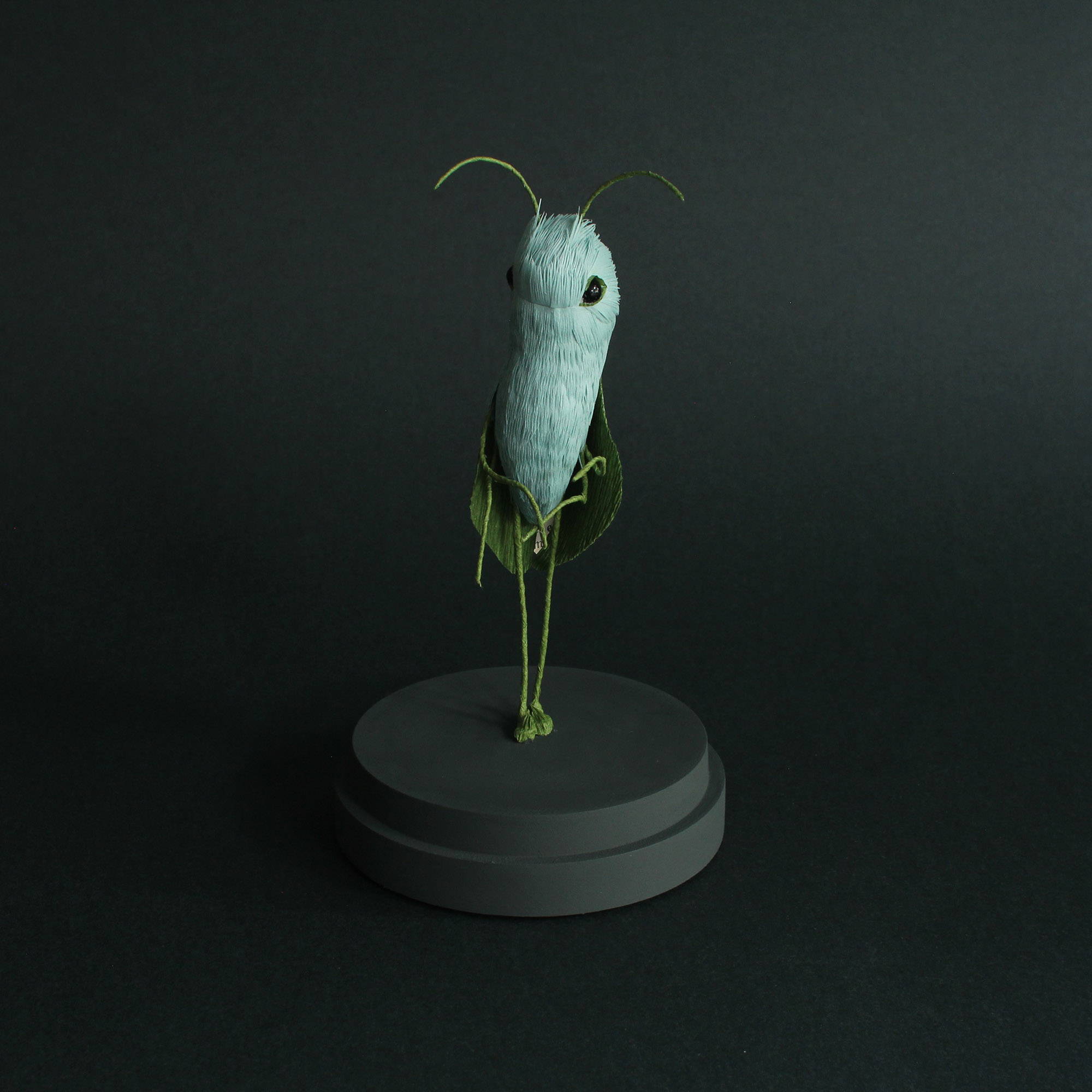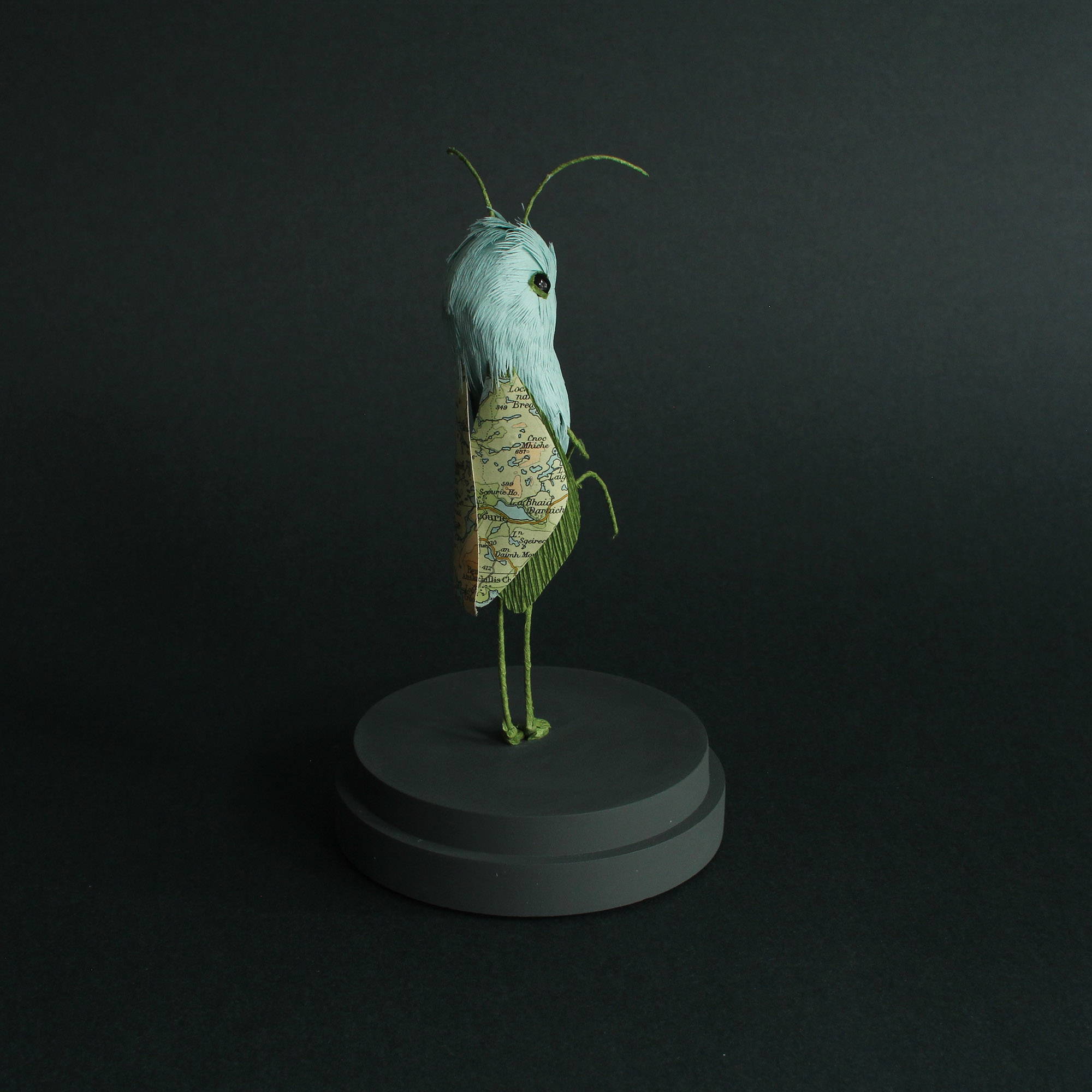 A Rare Specimen
paper, wire & glass eyes
, on wooden base with glass dome
---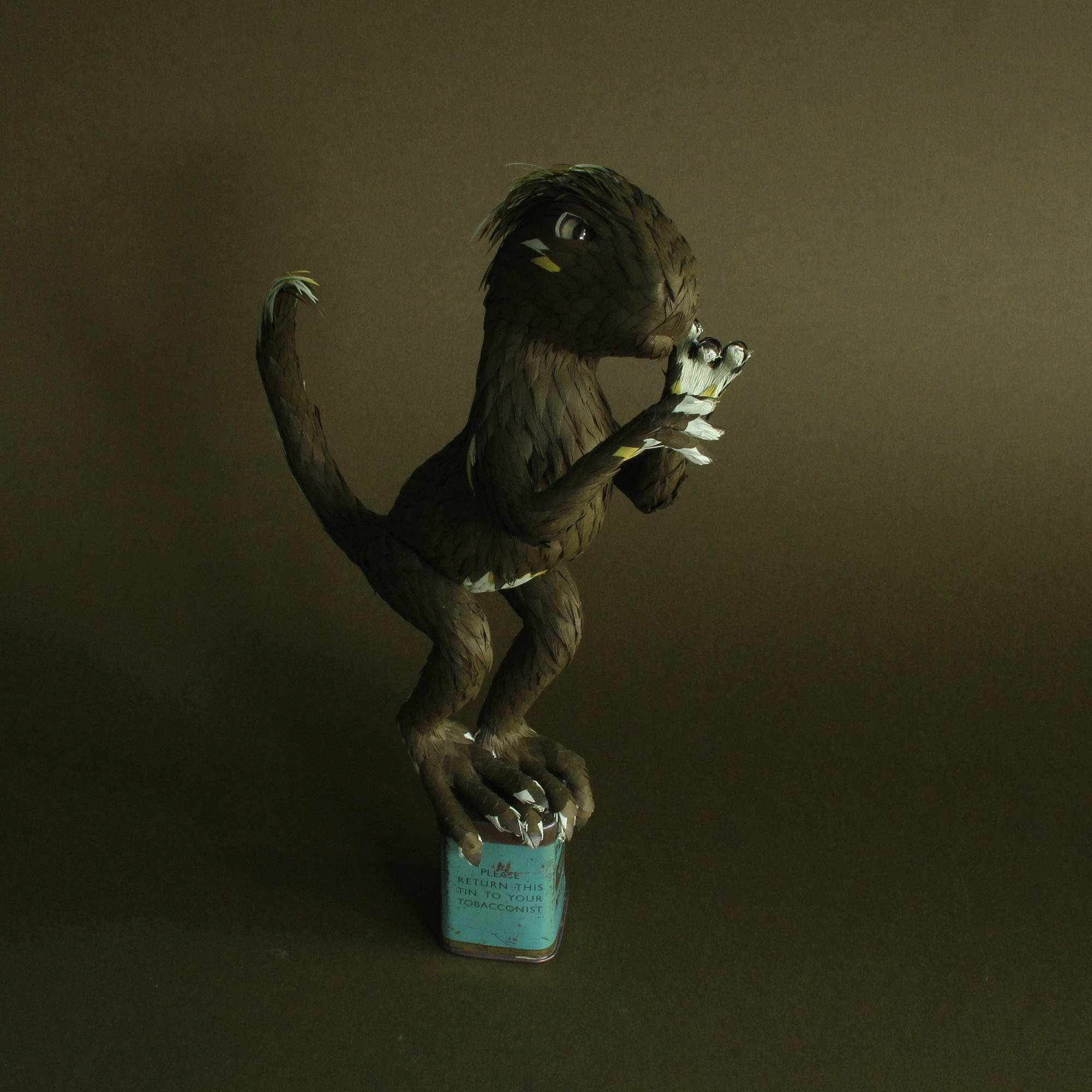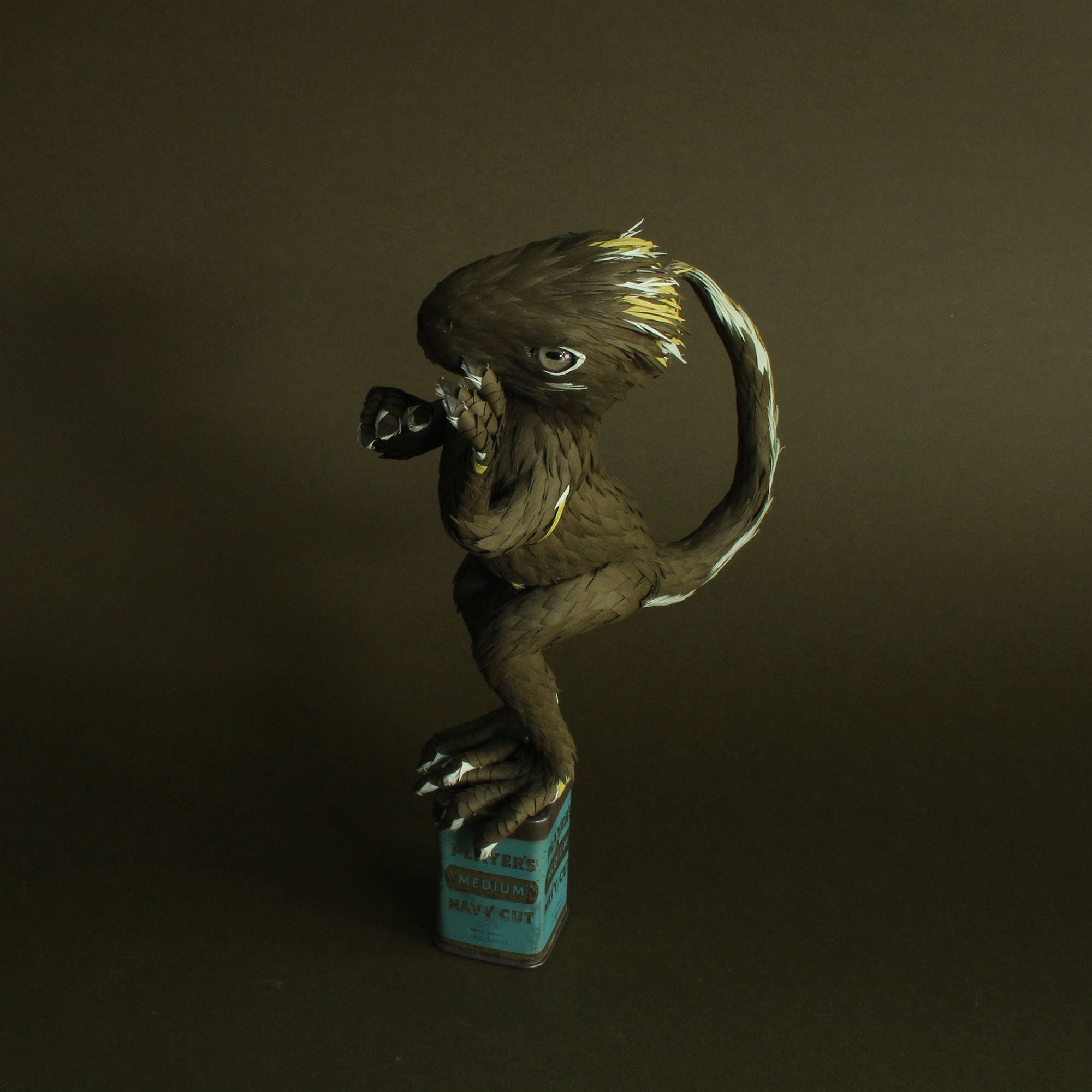 The Player
paper, wire & glass eyes on vintage tin can
---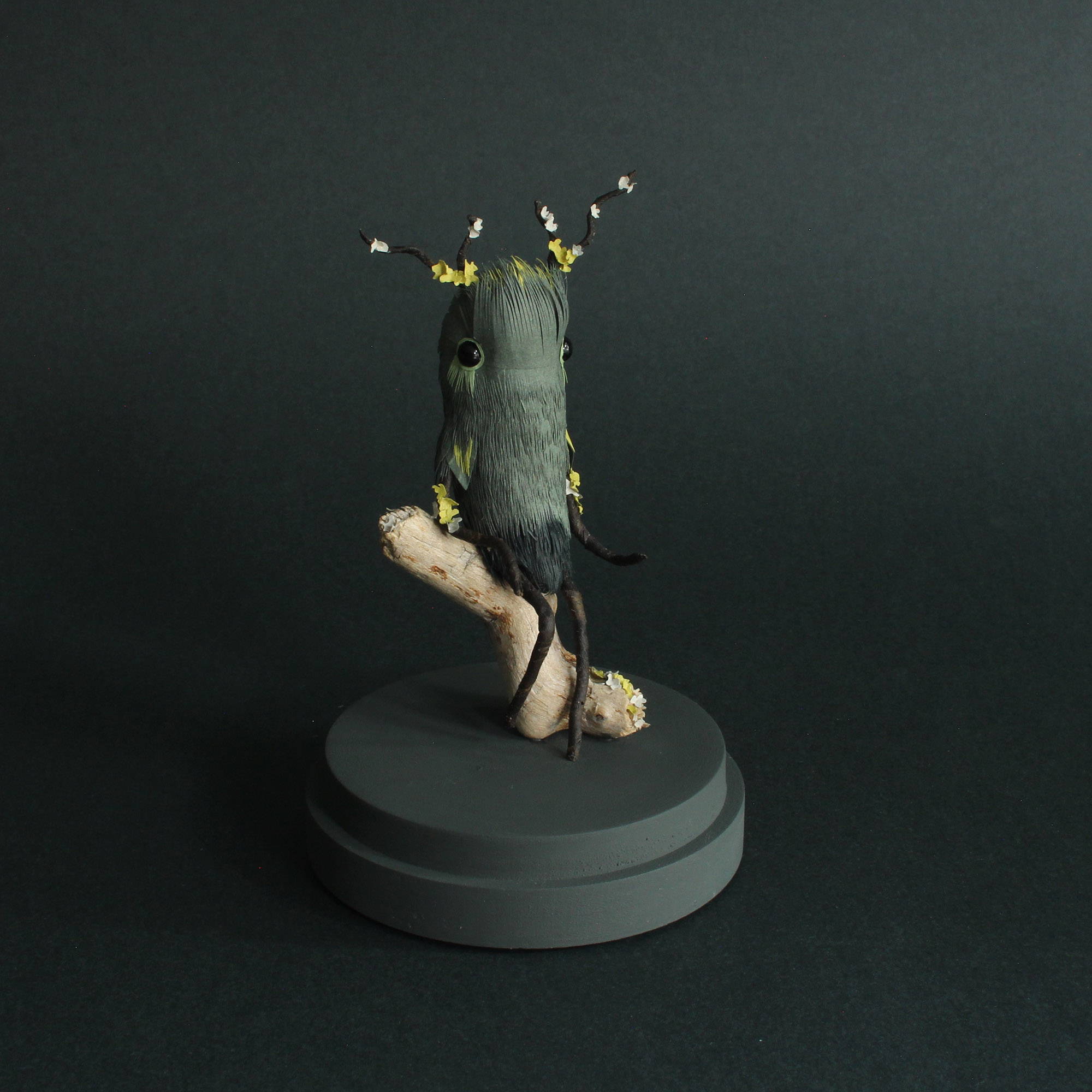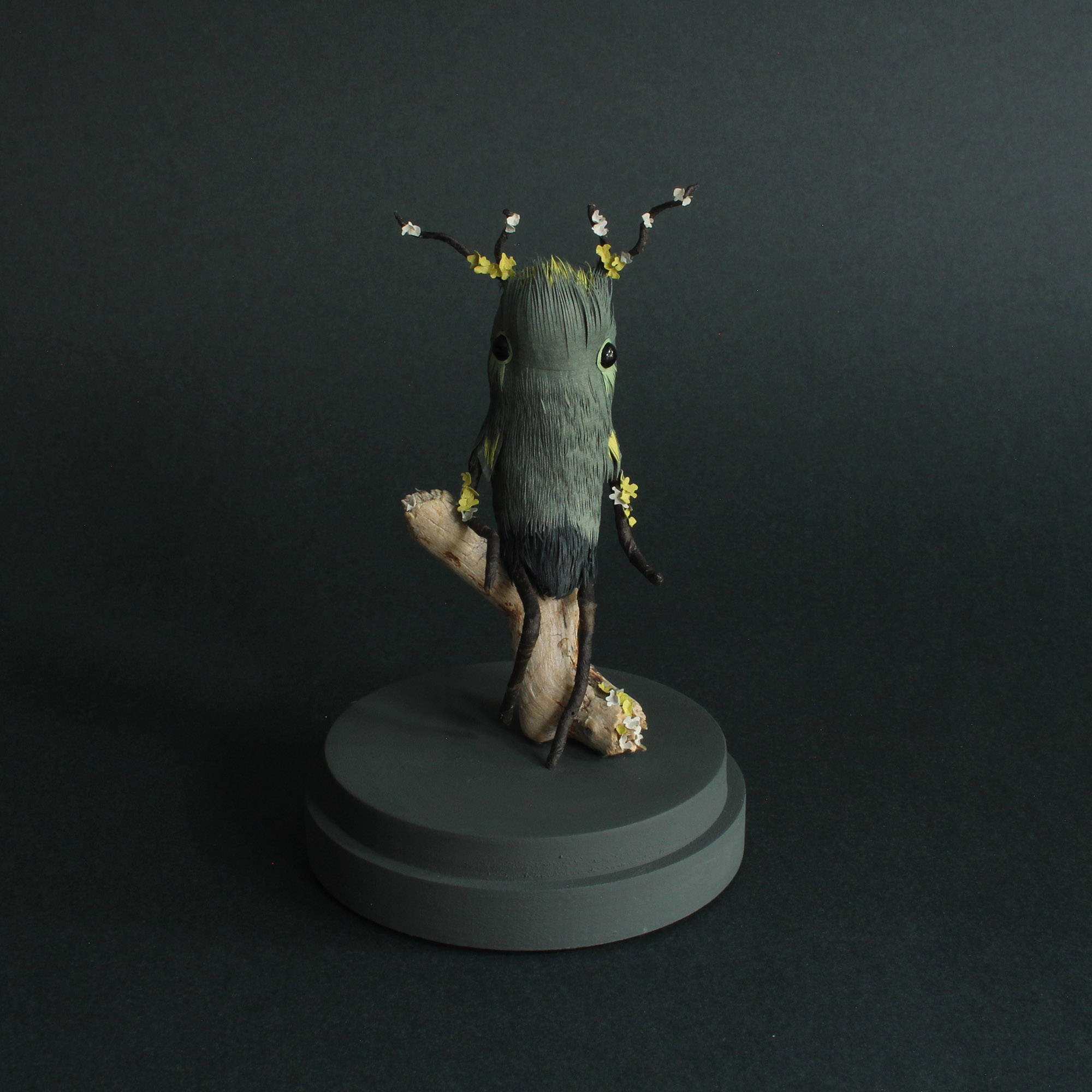 The Favorite Spot
paper, wire & glass beads on wooden base with glass dome
---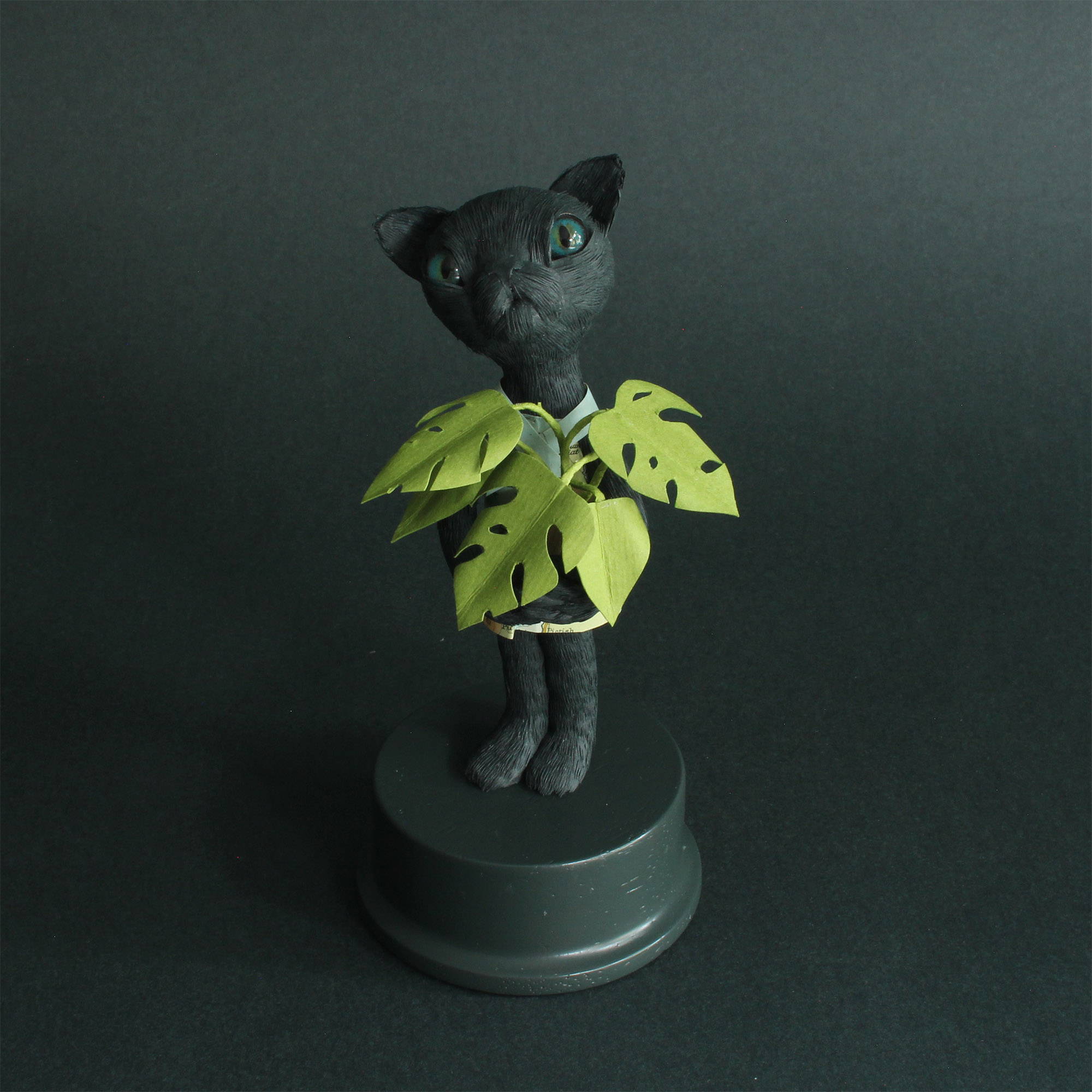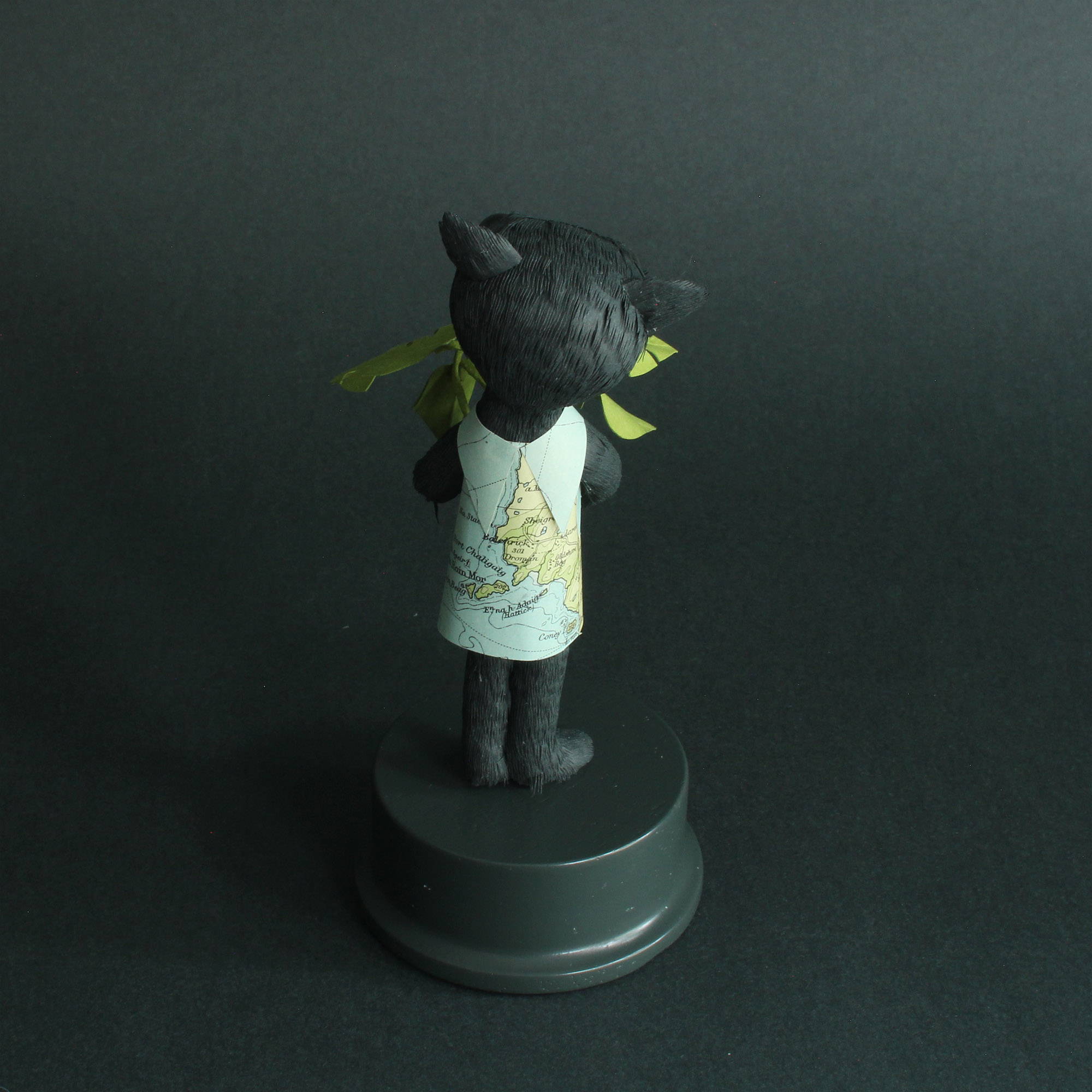 Zimmerpflanze
paper, wire & glass eyes on wooden base