Marie-Claude Marquis - New Lexicon
We offer payment plans on all original work.
Marie-Claude Marquis is an artist whose practice is rather multidisciplinary. Touching both graphic design and visual arts, she is inspired by souvenirs, nostalgia, pop culture, Québec identity and her own emotions which she expresses with a feminine touch and a colorful sensitivity.
In her gallery work, Marie-Claude has mastered the art of re-appropriation in giving found objects new meaning. That way she can give these objects a second life, prolong their existence and reduce her own environmental impact.
Mainly by typographical interventions, she always finds a way to give new meanings to these antiques. The result of her work is often humorous, sometimes irreverent but always keeps a big focus on aesthetics.
---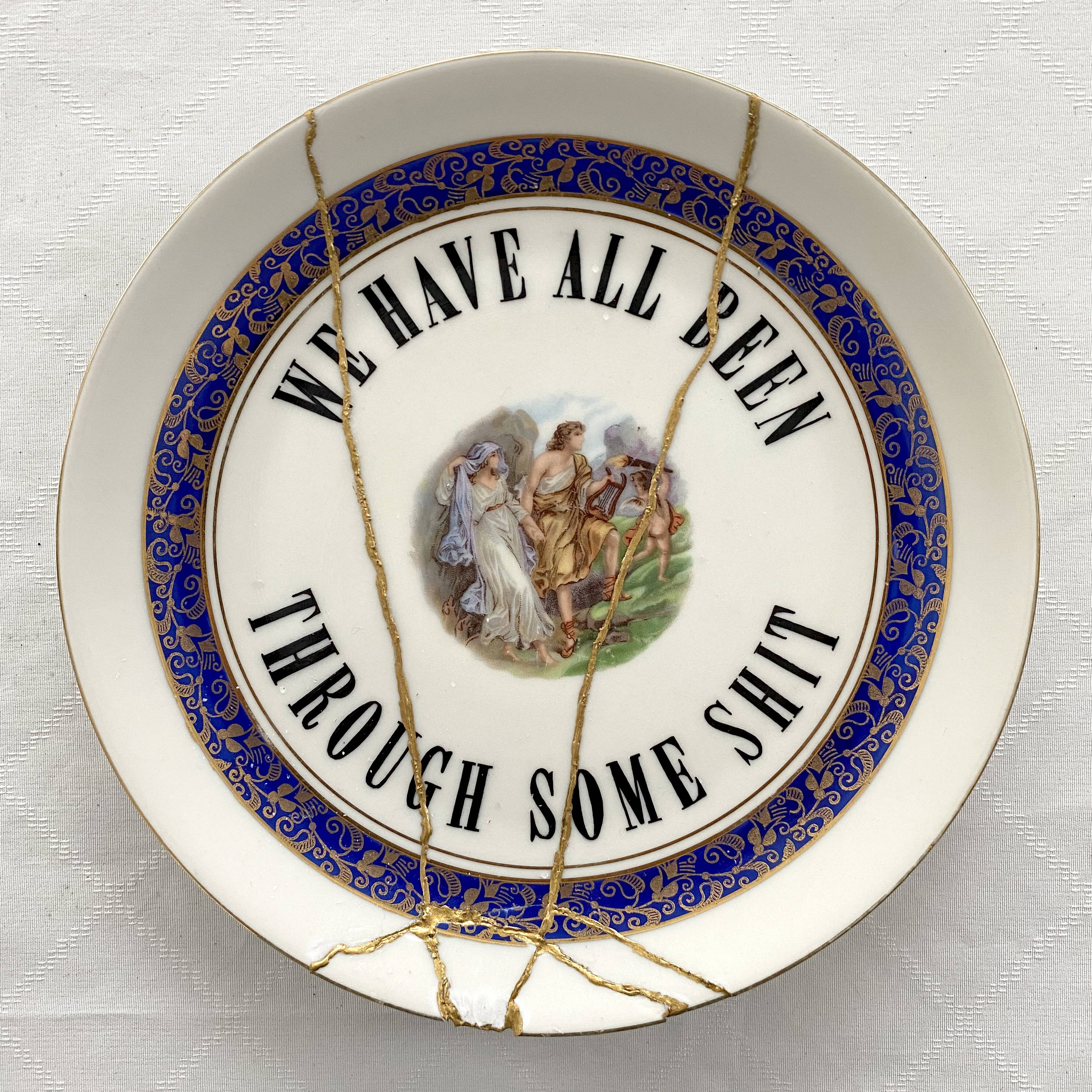 We Have All Been Through Some Shit
Hand painted lettering on vintage plate
---
Fuck
Hand painted lettering on vintage plate
---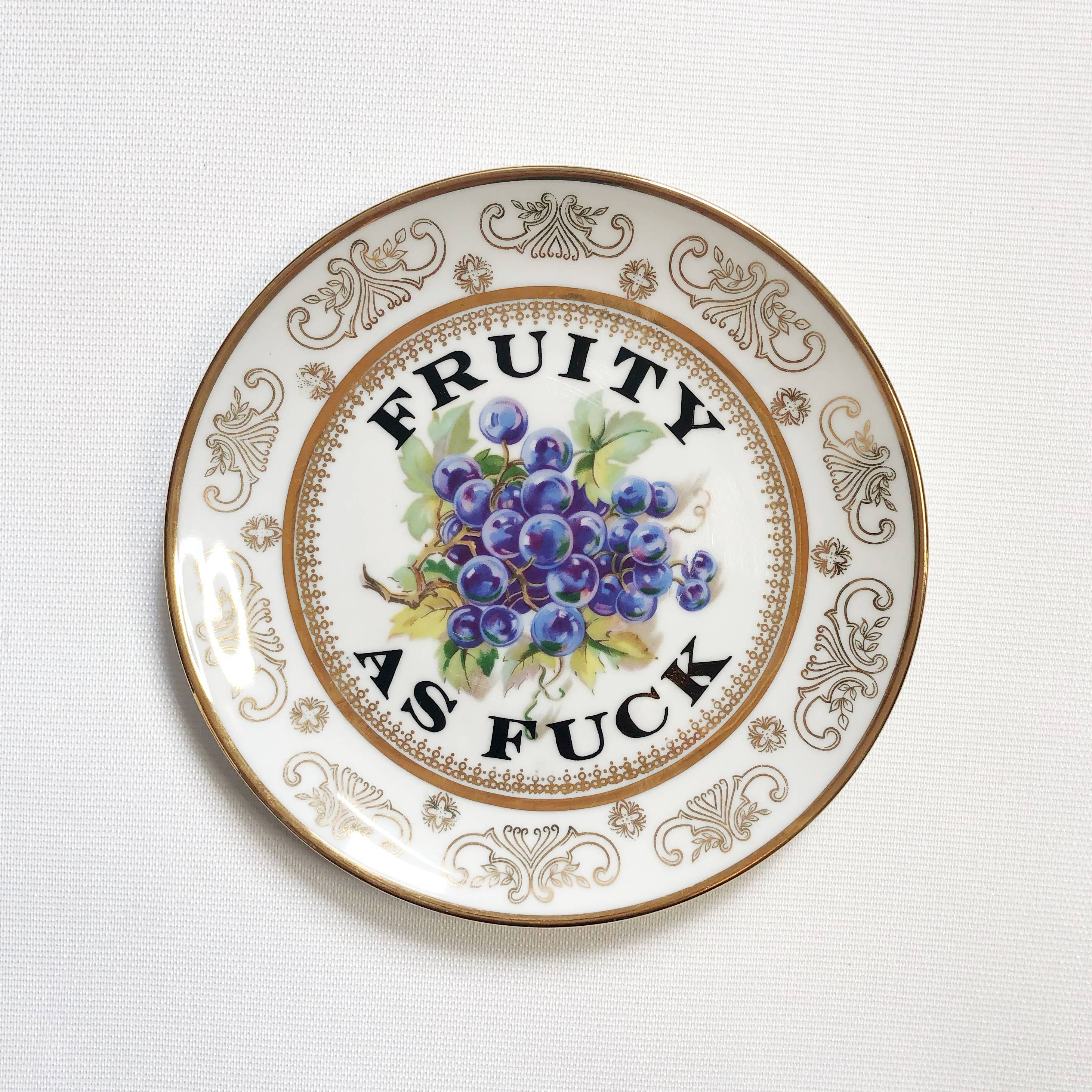 Fruity as Fuck
Hand painted lettering on vintage plate
---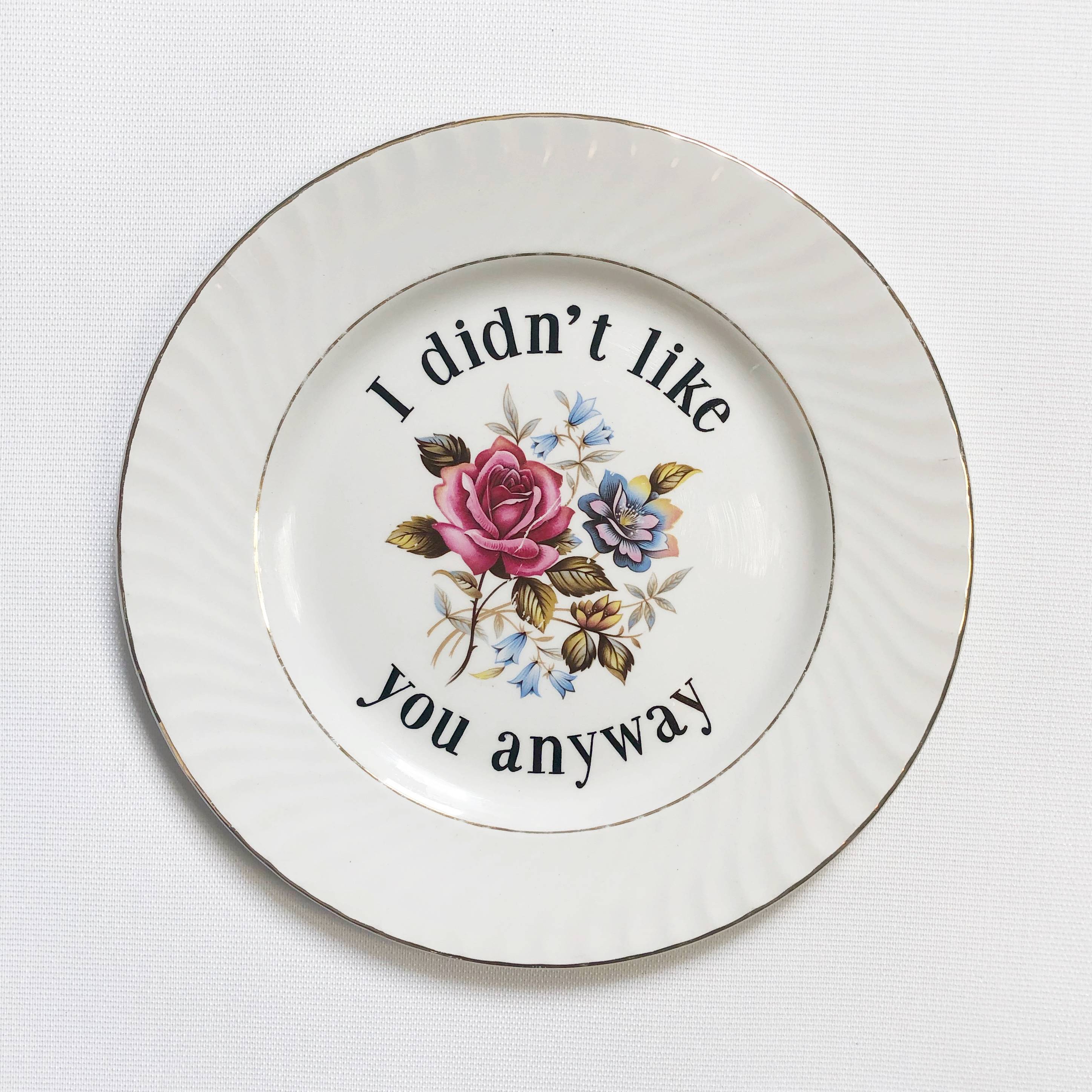 I Didn't Like You Anyway
Hand painted lettering on vintage plate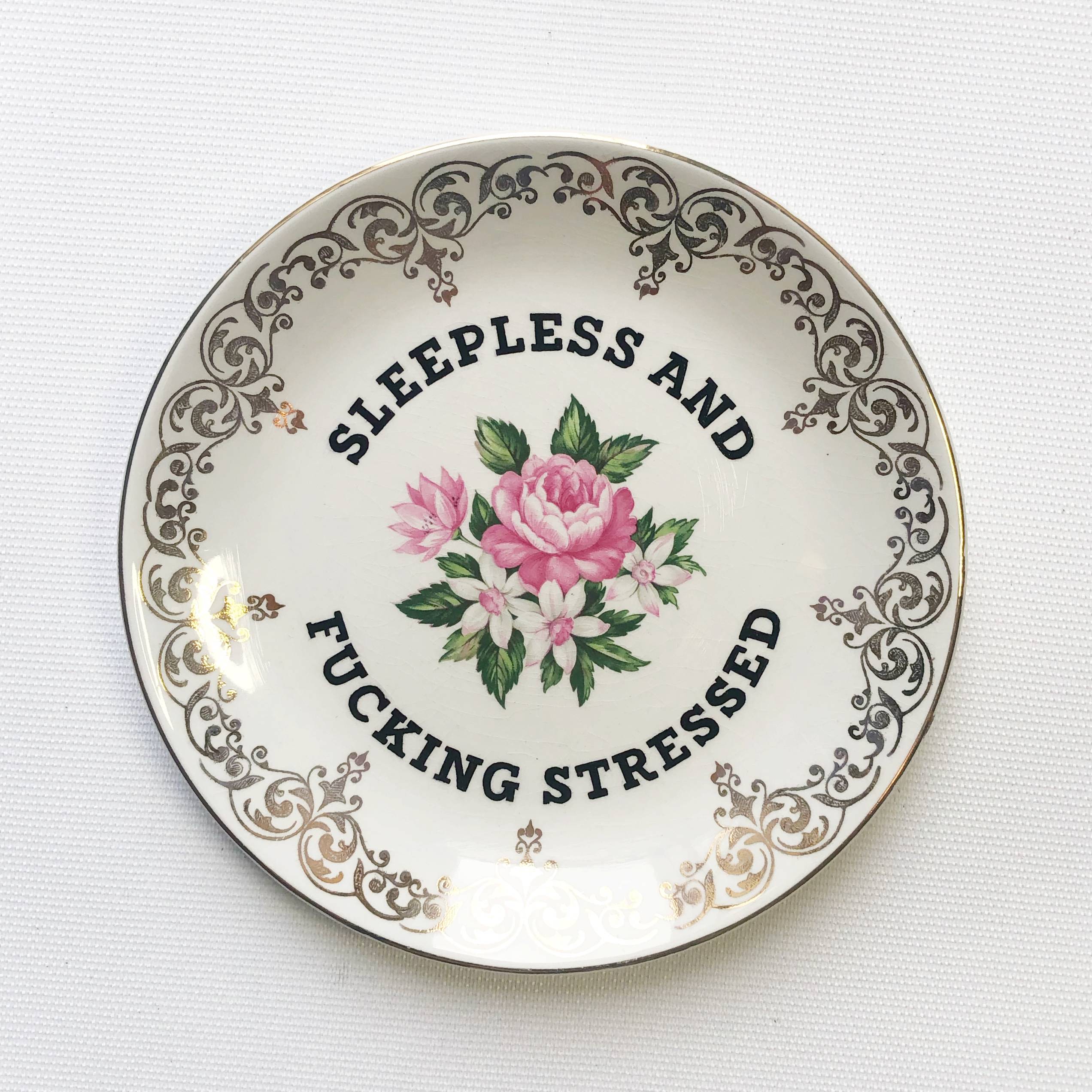 Sleepless and Fucking Stressed
Hand painted lettering on vintage plate
---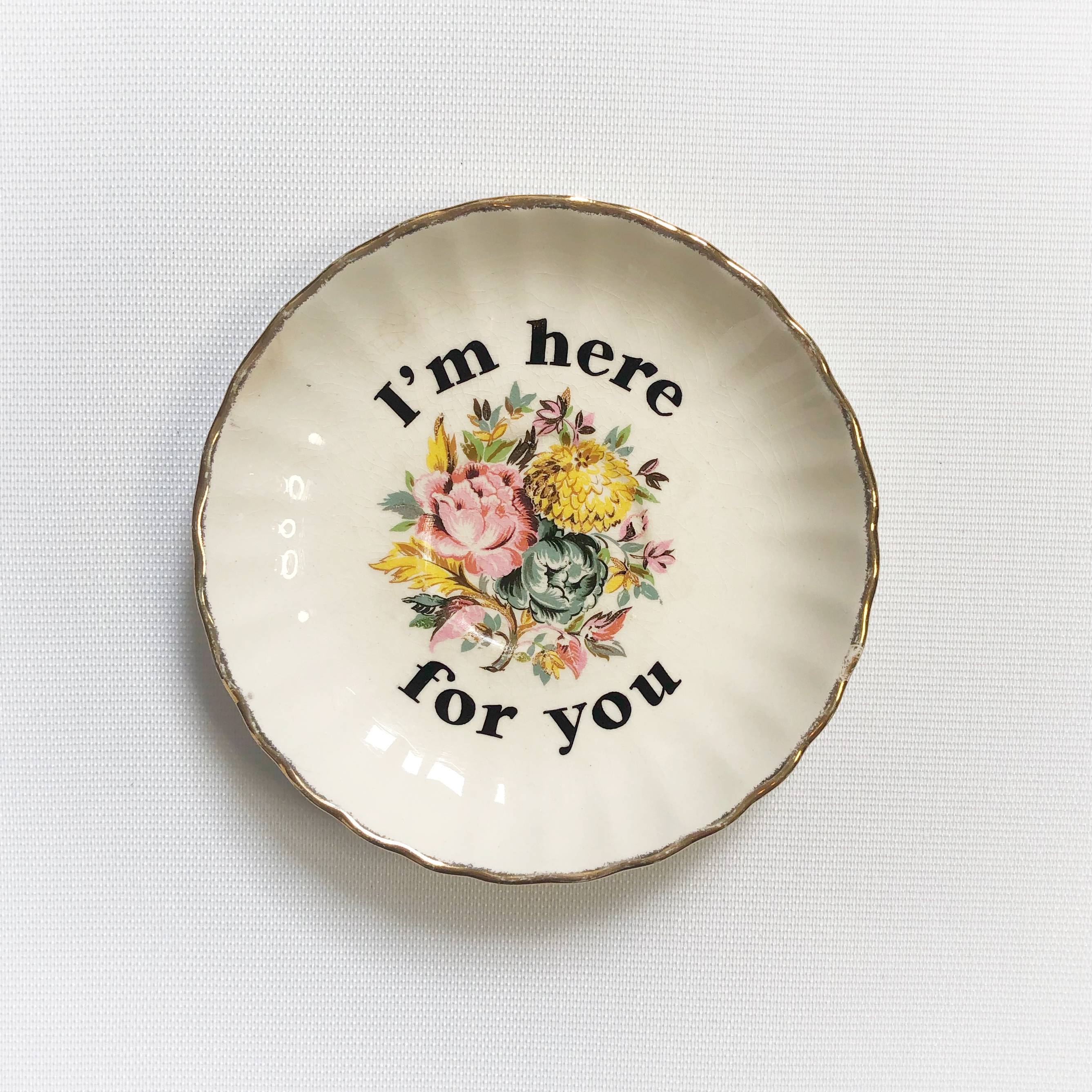 I'm Here for You
Hand painted lettering on vintage plate
---
Living My Best Life
Hand painted lettering on vintage plate
---
Let's Get The Fuck Out of Here
Hand painted lettering on vintage plate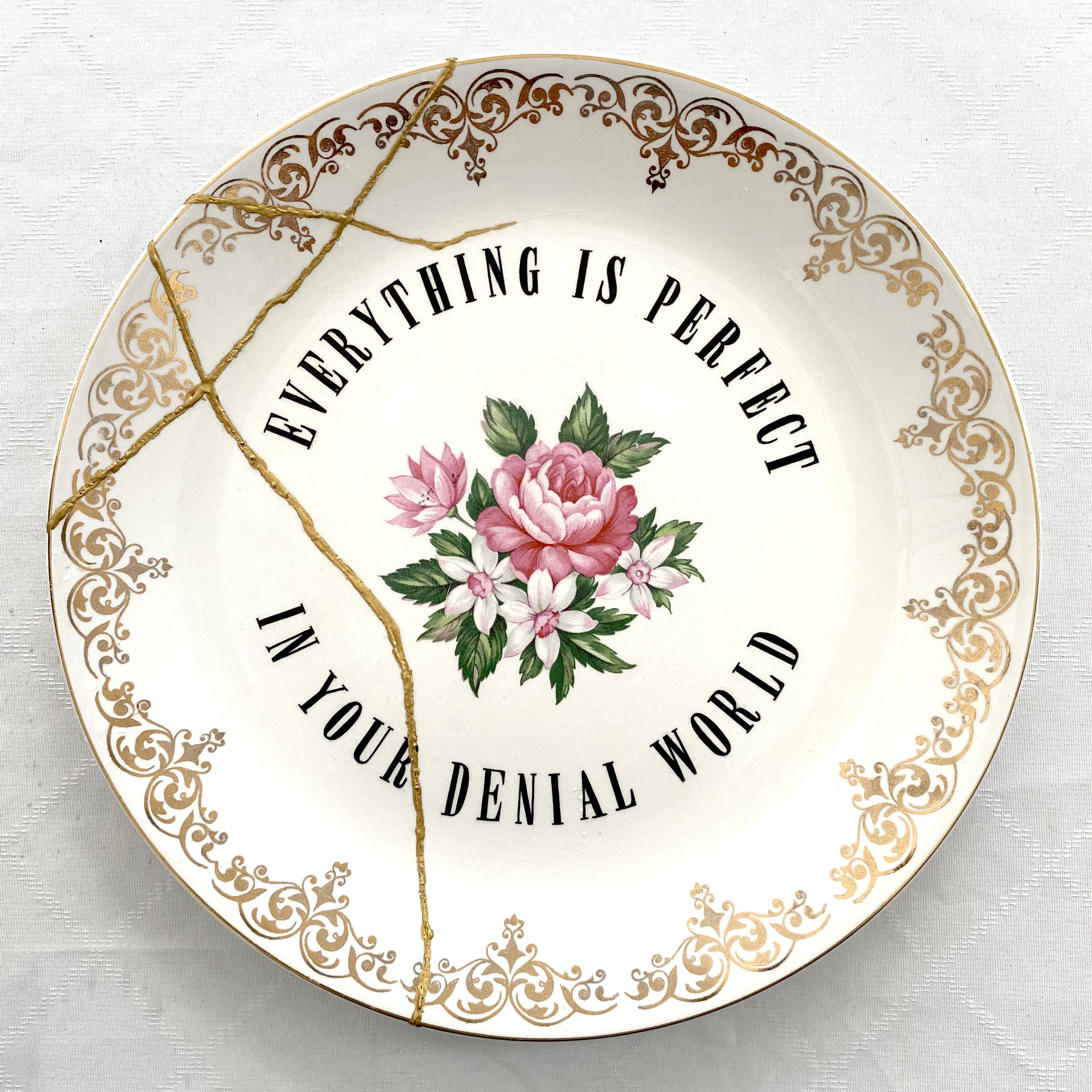 Everything is Perfect
Hand painted lettering on vintage plate
---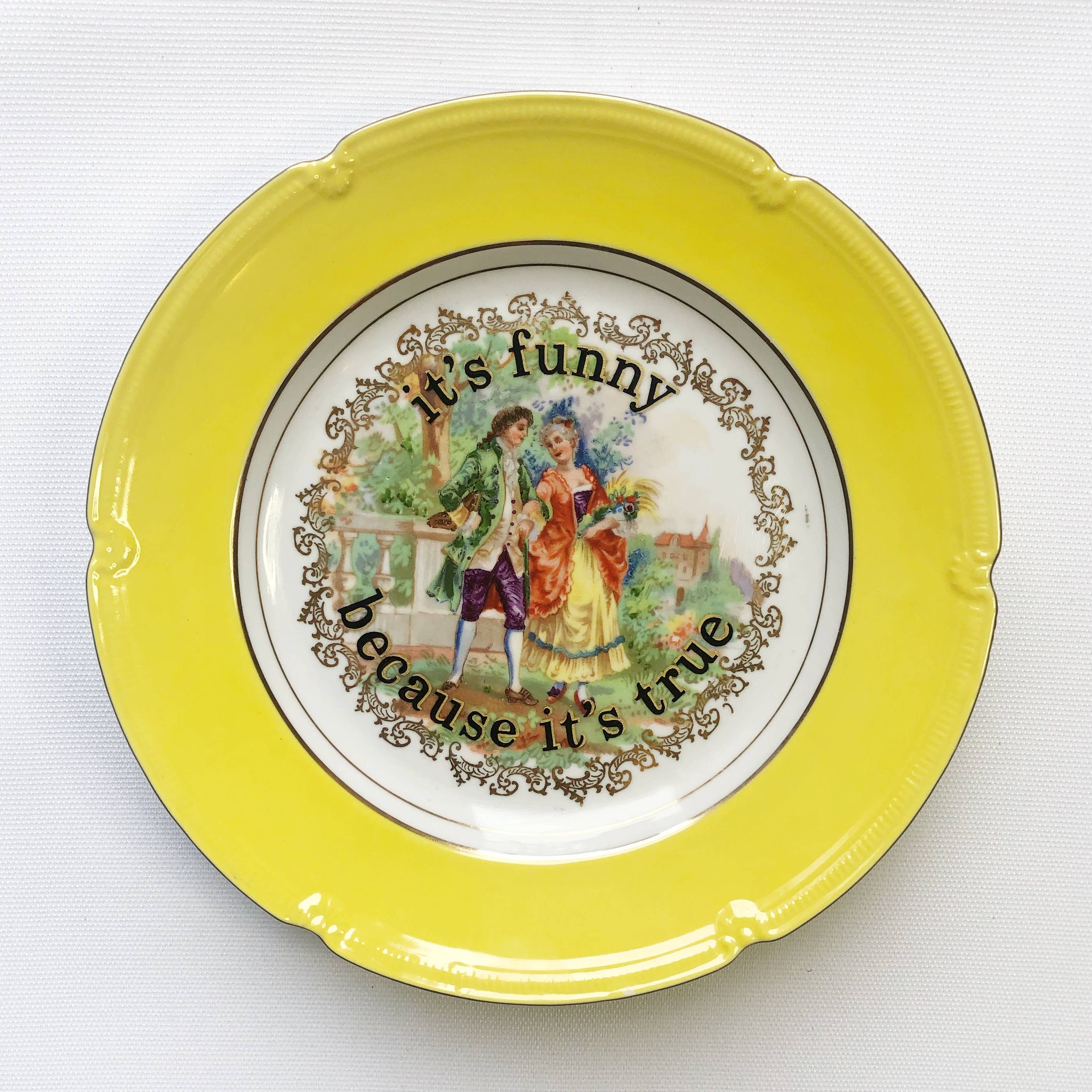 It's Funny Because It's True
Hand painted lettering on vintage plate
---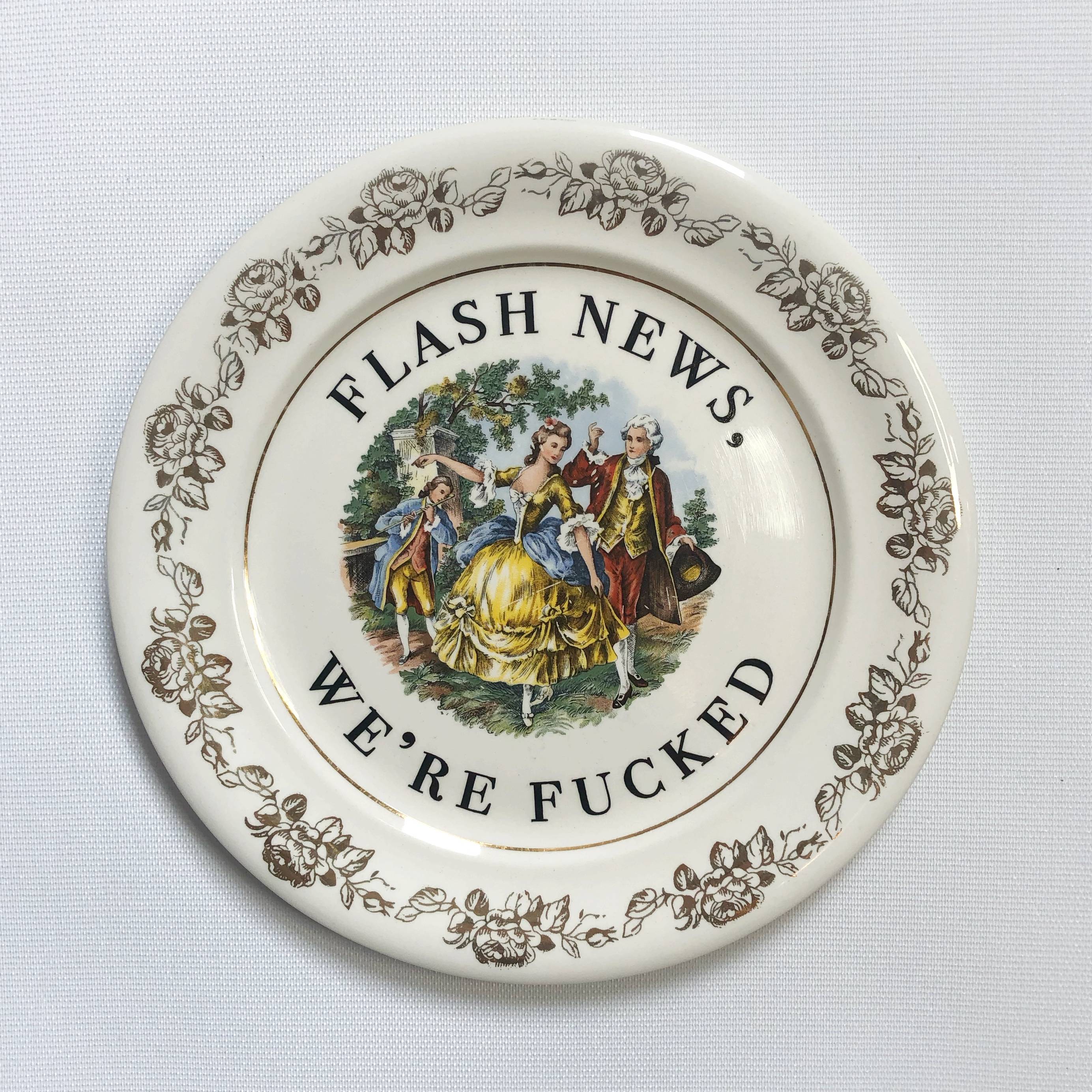 Flash News
Hand painted lettering on vintage plate
---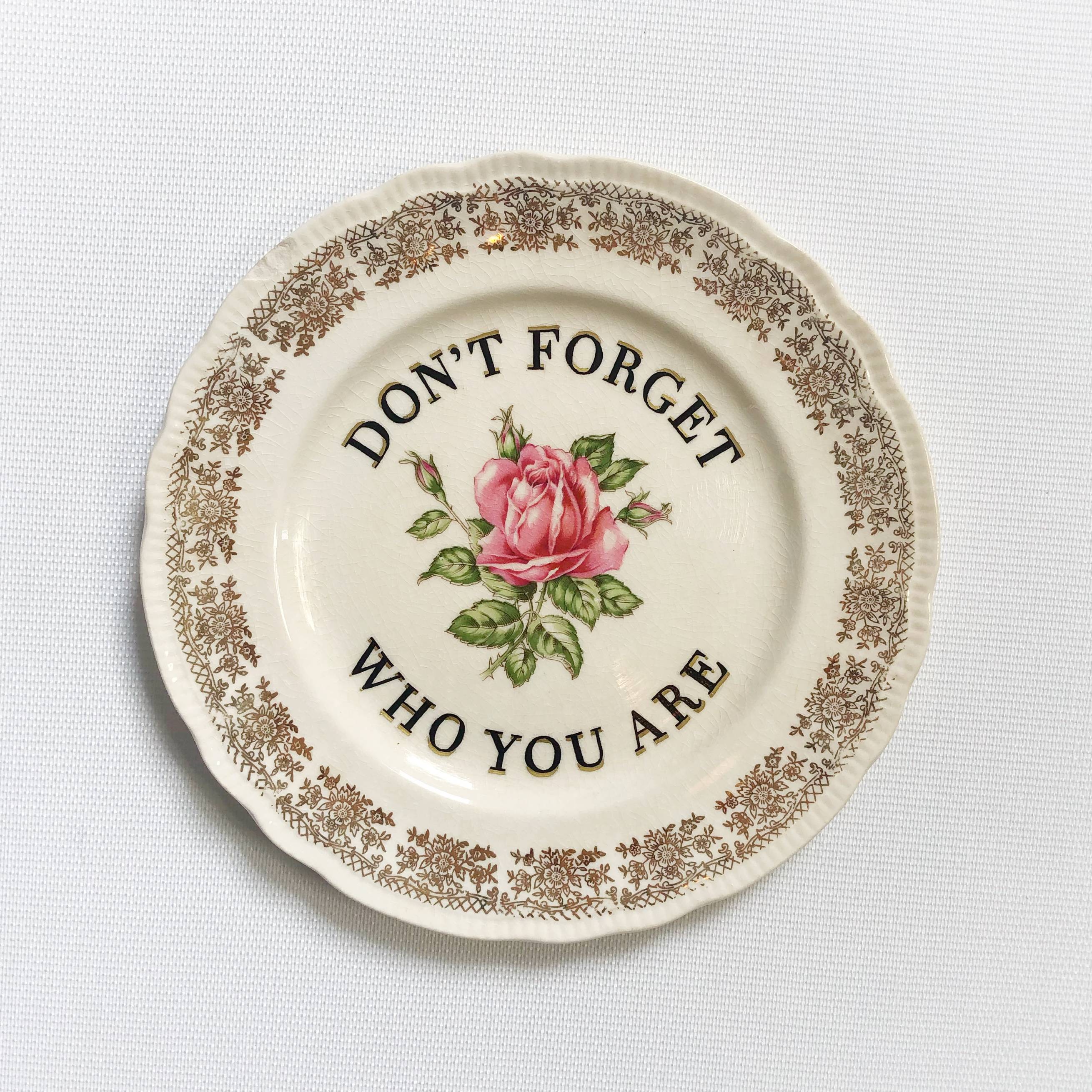 Don't Forget Who You Are
Hand painted lettering on vintage plate